Freehold, N.J. – (www.nolabelwatches.com) No Label is an up-and-coming watch retailer that is taking timekeeping to a whole new level. With their watches' no-nonsense look and easy-to-use functionality, these wrist pieces are perfect for individuals of all sorts.
The bold colors and simple design of No Label watches make them easy to accessorize to any type of clothing, whether it's your running shoes or your favorite t-shirt.  Choose between three stylish versions – the OG, the lil' OG, and the International – and eight colors – black, red, white, grey, royal blue, lime green, pink and turquoise.
Girls will love showing off their girly-girl side with their OG pink watches, while guys will love showing off their fashionable side with their International black watches.  No matter whom you are, and no matter what your style is, No Label is sure to offer a style and color that is perfectly unique for you!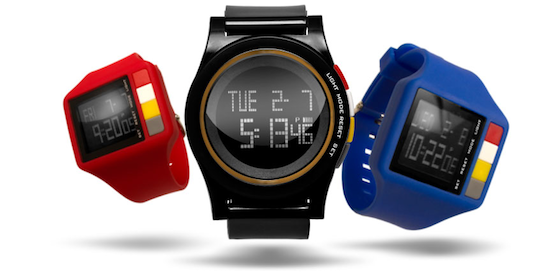 With sports-savvy features, there is no doubt that No Label watches would be the perfect accessory for any type of activity or leisurely pastime.  Equipped with the time and date, an alarm, a stopwatch, and a light, these high-quality watches are a great tool to wear when you are riding, surfing skating, running, playing sports or just taking a walk through town.
In times when keeping your phone in your pocket gets tough, No Label's watches come in handy to check up on the time or to check your time with the handy stopwatch; have the time on your wrist without worrying about damaging a fragile watch or phone.  Be unique, and look good with No Label watches!
About No Label Watches
No Label is a proud supporter of uniqueness and individuality, which is why they promise to provide high-quality watches without attaching a label to them.  Endeavoring to "allow the consumer themselves to determine how they want to be represented," No Label does not "determine who their customer is; rather, their customer determines who they are through their own interpretations."
With a selection of three different styles and eight different colors, No Label carries a variety of watches that are guaranteed to be adored by all.  The company's mission is to never label who they want to wear their watches, but instead encourage everyone to wear their product, whether it be rock stars or the kid skateboarding in the park – No Label is for everyone!
For more information on No Label watches and who is wearing these bold accessories, check out their website, www.nolabelwatches.com, 'like' them on Facebook (www.facebook.com/nolabelnyc), and 'follow' them on Twitter and Instagram (@NoLabelWatches).