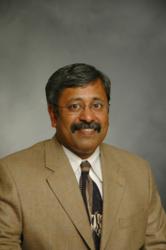 Dr. Srinivas Murali
Pittsburgh, PA (PR Syndication) August 20, 2012
Allegheny General Hospital (AGH) has once again earned designation as a Premium Cardiac Specialty Center by UnitedHealth, one of the nation's largest insurance companies. AGH is specifically lauded by UnitedHealth for its quality of care in cardiac surgery,interventional cardiology and electrophysiology, or the treatment of heart rhythm disorders.
Long-regarded as a leading center for the treatment of complex cardiovascular diseases, AGH is the only hospital in the greater Pittsburgh region and one of just a few in the nation to be lauded by both Thomson Reuters and US News and World Report for excellence in cardiovascular care.
"It is extremely gratifying to consistently be recognized for the exceptional quality of care that we provide to our cardiac patients," said Srinivas Murali, MD, medical director of AGH's Cardiovascular Institute, and director of the hospital's Division of Cardiovascular Medicine. "Our success is driven by an outstanding team of physicians, nurses and support staff whose commitment to excellence, innovation and the delivery of true patient-centered care is second to none in the region."
The UnitedHealth Premium Specialty Center designation program identifies cardiac facilities that meet specific criteria and recognizes them for their commitment to quality health care. The program was developed to assist consumers in making more informed choices about healthcare providers and in selecting high-quality, cost-efficient care. Designated hospitals, such as AGH, routinely meet or exceed national standards of care.
"Patients today are much more savvy about their healthcare options and more involved in the direction of their healthcare than ever before. This designation by UnitedHealth further underscores the superior care that cardiac patients can expect at AGH and throughout our entire healthcare system," said George Magovern, MD, Chair of AGH's Department of Thoracic and Cardiovascular Surgery.
To be considered for designation as a UnitedHealth Premium Cardiac Specialty Center, hospitals must complete a survey and submit outcomes data through the American College of Cardiologists and/or the Society of Thoracic Surgeons. The hospital also must have cardiologists, cardiovascular surgeons and catheterization lab staff available to provide emergent invasive cardiac care and cardiovascular surgical care within 30 minutes of a patient's need.
As the flagship academic medical center of the West Penn Allegheny Health System (http://www.wpahs.org">, AGH's nationally recognized Cardiovascular Institute offers comprehensive, state-of-the-art care for the complete spectrum of cardiovascular disease. The Institute's medical staff includes specialists in general and interventional cardiology, electrophysiology, leading edge diagnostic cardiology – including cardiovascular MRI, CT and 3-D echocardiography - women's heart care, heart failure and pulmonary hypertension, heart transplantation and mechanical circulatory support, vascular surgery and wound care, heart valve disease and coronary artery bypass surgery.
Authors: PR Syndication